SIGN UP FOR   "CAMP RAD"  
CAMP RAD – Click on Link for Information and Registration
REGISTRATION DEADLINE – July 1, 2015
$395/person
7th through  9th Grade
July 6th-10th
Camp Cazadero, Russian River
Why Camp Rad? Camp Rad helps young people explore the presence of Christ in their lives and learn more about how to put their Catholic faith into practice.  And It's A Lot Of Fun!!!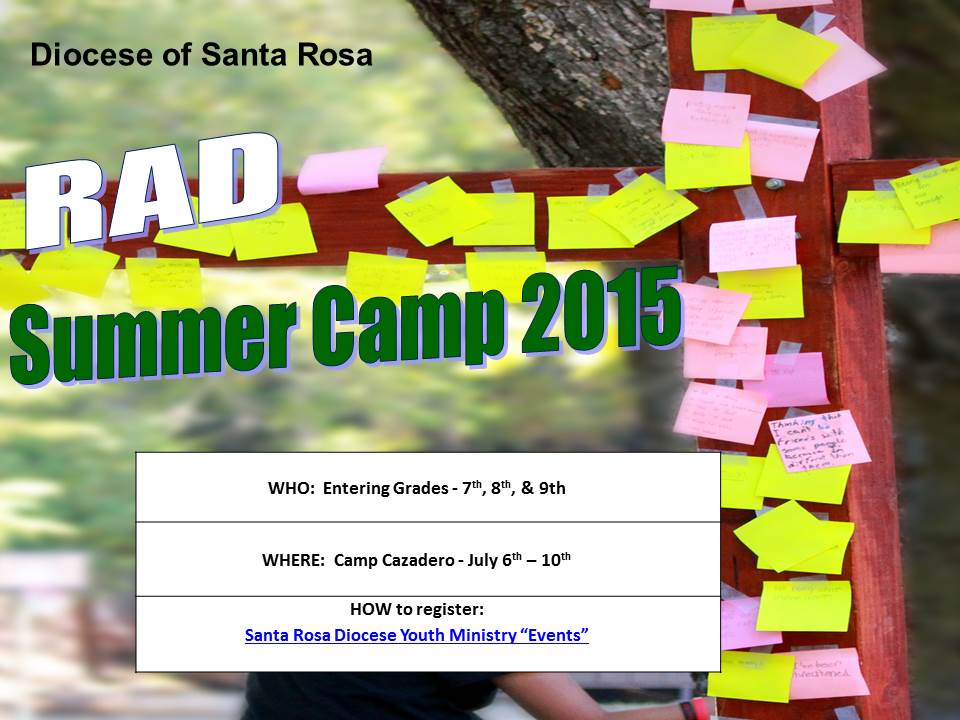 Holy Spirit Youth, please contact
Megan O'Neill at 707-539-4495 ext. 12 with any questions.
Deadline for Youth on a Mission was May 15th
YOUTH ON A MISSION – Click on Link for Information
REGISTRATION DEADLINE was MAY 15, 2015
$295/person
10th – 12th Grade
July 9th-12th
Cal Maritime Academy in Vallejo
Why Youth on a Mission? You will encounter Christ, learn practical skills for servant leadership, discover God's call to evangelize and be challenged to take the next step in your discipleship.  And It's A Lot Of Fun!!!