Please visit our Labyrinth
in the plaza outside the church!

Why Walk a Labyrinth?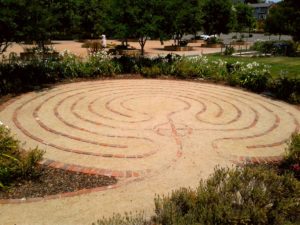 Walking into a labyrinth is a symbol of
entering into something, learning what
there is to learn, and then moving on with
life.
A labyrinth walk can represent a life journey, a pilgrimage to a sacred place, or a prayer bringing us to God.
It can be a way of intentionally and
reflectively facing a problem or issue.
Sometimes you may walk the labyrinth looking for an answer.
You may walk simply to be open to what comes.
A labyrinth walk is a spiritual and personal journey, and therefore it is a sacred path.